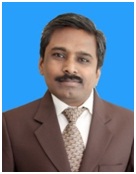 Dr. R. Vijayakumar., MBA., M.Phil., Ph.D.
Kavitha's College of Arts & Science was started with the aim of providing quality education to all the sections of the society including minority, backward and disadvantaged students, at an affordable cost. The college provides an excellent infrastructure with well equipped laboratories, seminar halls, and a modernized library. We have a team of qualified, experienced, and committed faculty who are dedicated for the development of the institution by imparting their knowledge and play the role of facilitators as well as role models to our students.
Regular training is given to students to develop their soft skills. The college is relentlessly striving to perceive and maintain academic excellence at the same time encourages the students to participate in various co-curricular and extra-curricular activities.
The members of the management are highly dedicated and supportive for the overall development of the students, the faculty and the college as a whole. They take keen interest and stand behind all the endeavors.
We are also confident of the prospects that open for both our students and the college in the future. It is in this faith that we offer to you an educational experience which is shaped by commitment, enthusiasm, discipline, effectiveness, insight and creativity – an educational experience which can withstand the demands of the contemporary world.
I am sure that you will enjoy studying in our college and realize your dreams of becoming a distinguished technocrat, capable of meeting the challenges of the day as valuable citizens of our country.