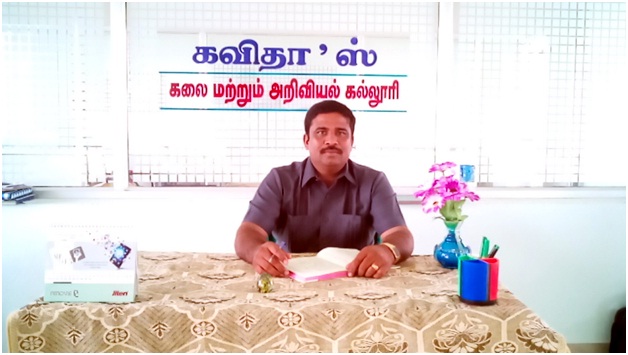 Dr. P. Senthilkumar., MBA., M.Phil., M.Com., Ph.D.
The college, founded in 2015, has now growing into a multi-faculty institution offering wide variety of courses to over 700 students hailing from nearby district. It is our unwavering commitment to the highest quality education that has speeded us on this journey. I would also like to thank the generations of parents who have entrusted us with the care and education of their children. It is their faith and belief in Kavitha's College of Arts and Science that has helped us come this far. I believe that education has the most critical role to play in the progress of a nation. We realize that our students represent the future of our society and we take our responsibility seriously. We create opportunities, not just for young people to learn, but also for them to experience the fulfillment that comes from sharing this learning with others. We will always be focused on delivering education that will help create the leaders of tomorrow's world – men and women who will not just be successful in their individual capacities but who will in turn, contribute to and nurture the world they live in.
I assure the young and dynamic future generations, who wish to join Kavitha's College of Arts and Science, that your stay with this institution will be fully equipped with state-of art theoretical knowledge, innovative and creative practical skills and entrepreneurial attitudes to achieve a brilliant success in life.
We are offering the management scholarship to develop rural pupil studies.